About 25 years ago I started making a 'dry' garden – one that would never be watered, but would still carry the quality of verdant oasis that I was then addicted to.
Among a whole book of lessons from that experience (and written about in my first book Michael McCoy's Garden – see details below) was one that started to form back then, and is yet to really clarify for me. What I witnessed was that many drought tolerant plants could absolutely laugh at a hot, dry summer, with no supplementary water, and then tolerate a relatively wet winter, only to turn up their toes and die within three days over a warm, wet spring.
About the same time I was advising on the establishment of a garden in Redesdale, Central Vic, and on the drive home was hit (violently, in my memory) with the truth that the biggest challenge to creating a garden in that setting was not the hot, dry summers – there's loads of plants that are more than a match for those conditions – but the puggy grey clay in that area that those same drought resistant plants wouldn't tolerate, particularly when it was wet and warm.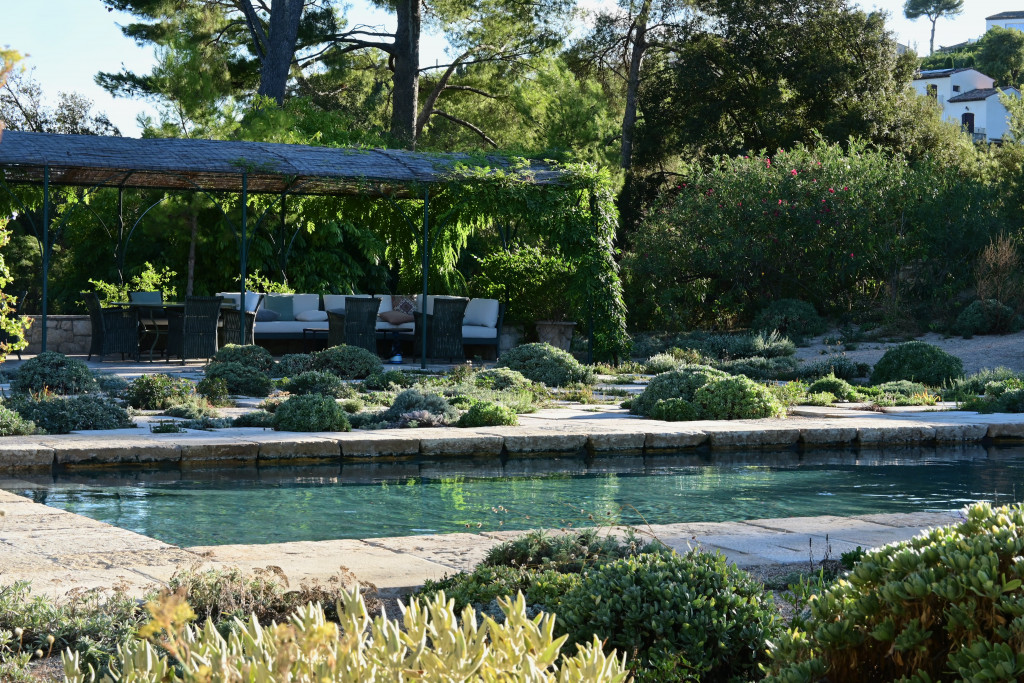 In the intervening years, there's been nothing but continual confirmation that the vast majority of Mediterranean plants adopted for gardens, and Australian plants that enjoy Mediterranean conditions (of a mild, moist winter and hot, dry summer), come from areas with rocky, gravelly, shaley or sandy soil that, due to its physical characteristics, is both exceptionally well drained and relatively infertile.
Eventually the thought-stream arrived at the curious, somewhat counterintuitive truth that the biggest hurdle to making a dry garden in a climate like that of most of South-east Australia is likely, therefore, not to be the driest time of year (which is ALWAYS how the challenge is presented), but the wettest time of year, and particularly the occasionally wet spring, when plants are growing fast.  And that, therefore, the most important modification required to achieve any dry garden dreams is the improvement of drainage, via the addition of coarse sand or other soil-opening particles and/or the installation of surface swales to direct excess water away from the garden, possibly in combination with subsurface drainage such as slotted aggie pipes.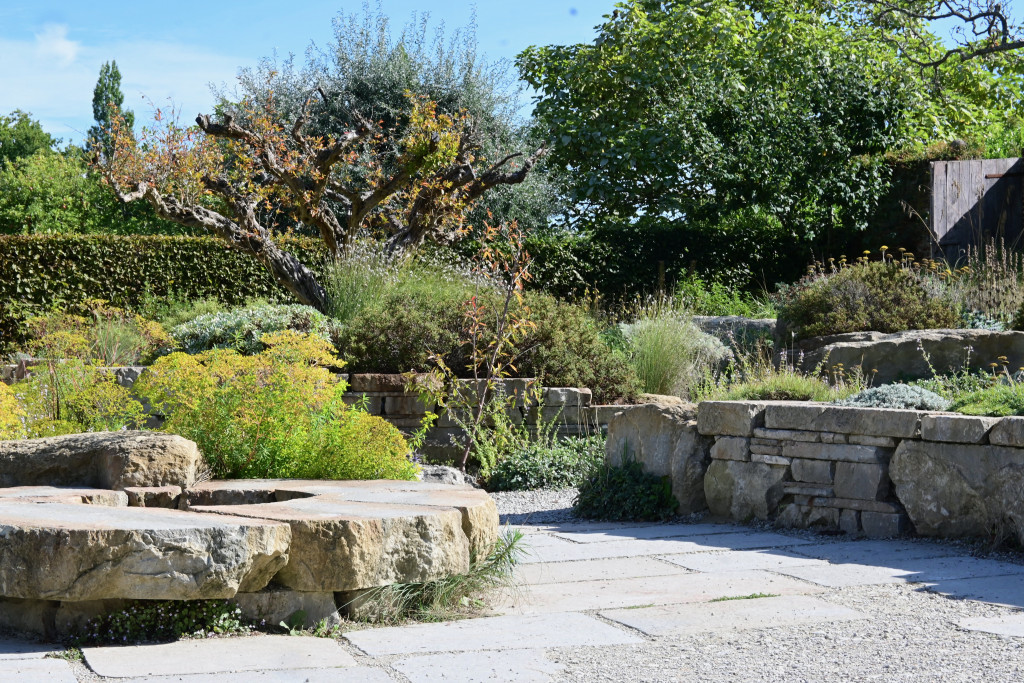 My current garden receives no supplementary watering, and is mostly brutally dry during the mid to late summer, but even then, there are plants such as the exceptional-in-every-way Marlborough daisy (Pachystegia insignia) which will only survive at the top of a west-facing dry-stone wall where it will never have any excess moisture sitting around its roots. It would probably be happier with more moisture than it gets, to be frank, but not if that moisture ever reduced the air around its roots.  It may not love being too dry, but it copes with being too dry.  It will not cope, at any time, with being too wet.  And while Marlborough daisy may be exceptional in its drainage demands, there are very few garden-worthy drought-tolerant plants that will survive spring inundation.
(As something of an aside, the best explanation I can come up with as to why some plants will survive a wet winter only to die rapidly in a wet spring is due to their respiration rate. They're virtually asleep over winter, and 'breathing' slowly, like a hibernating bear. When it warms up, on the other hand, they're growing like crazy, and 'breathing' hard through their roots, so 'drown' much more rapidly when oxygen is unavailable due to inundation. Unfortunately I can't prove the veracity of the theory. I've never been able to find anything documented along these lines, so my thoughts are all I can supply)
So, in facing a drier future, and adapting your garden to that new reality, it may well be that the most important thing you need to do is to check, and improve, the drainage.
As for the question of soil fertility, let's leave that for another post. That's a whole other ballgame.
Hardcover copies of Michael McCoy's Garden is still available at $25 + $15 for postage (unfortunately that's how much it costs, ExpressPost). If you'd like a copy, shoot me an email at michael@thegardenist.com.au