Five crunchy frosts in a row. On the morning of the first of them I was forced outside to see what I could do to get some hot water out of the frozen (brand new) hot water service, and while out there, went to check out the crystalline flower heads on the miscanthus, and the white caps on the sedum.
The gravel underfoot was crazily crunchy. Walking on it was like dancing on bubble-wrap. It's texture was entirely altered, with sweeps of it appearing curiously raised. Looking up close, each particle of gravel was held aloft on clusters of fine threads of ice, like glass enoki mushrooms. I can't even begin to imagine by what mechanism or action such ice crystals form.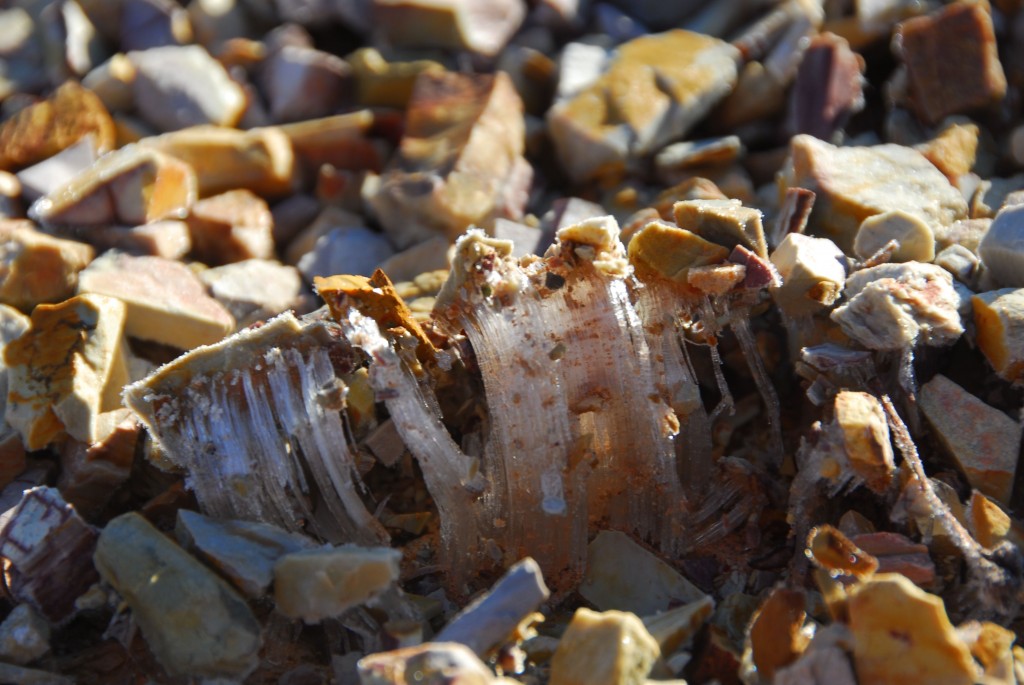 As the sun rose, individual pieces of gravel just dropped, quite suddenly, back into place.
Addendum – after publication, found this ref, should you want to know more about 'needle ice, as it's known. Should have looked from the start…