There's two particular questions that I'm always dealing with when designing a garden, or evaluating an existing one. I've been dealing with them for years, though they've only recently emerged from the subconscious, being forced into conscious articulation by a recent talk. Writing and speaking are great ways to force you to express something that would otherwise feel, and remain, intuitive.
The two questions of the proposed garden are simply 'How high should it reach (at its seasonal best)?' and 'how far can it fall (at its seasonal worst)?'. The answers are found in the climate (and specifically the minimum winter temperatures), the maintenance budget (or the willingness of the owner to get involved), and most importantly the horticultural confidence, exposure or sophistication of the owner.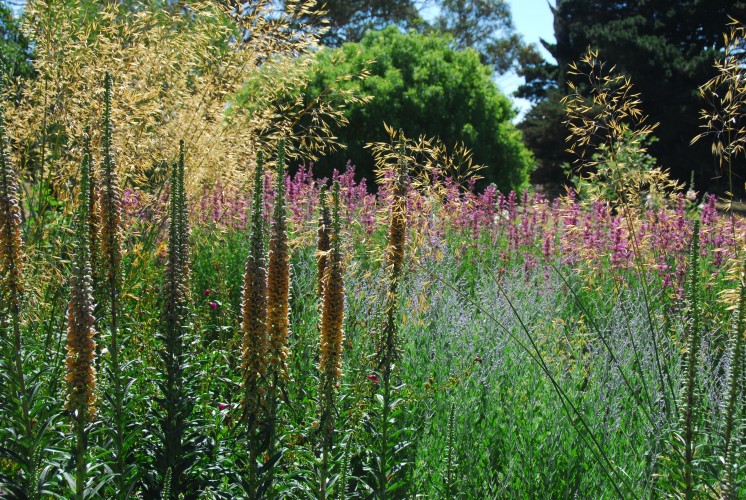 Gardening in a cool climate myself, and having had the opportunity to garden at phenomenally high difficulty levels in cooler climates still, the answers to these questions in relation to my own garden are that I want it to reach very high indeed at its best in spring and summer, and that I have a high tolerance (a painfully high tolerance, if you ask certain members of my family) of it falling a long way down over winter.
So far I've never had a client who demands, or tolerates, such a reach into the extreme ends of the spectrum as I'm prepared to go.
Everyone, of course, would like their garden to reach as high as it can. What most varies is the tolerance of how far it might fall, often as a direct and inevitable consequence of how high it reached.
I have some clients who are happy for their hugely voluminous summer garden to be pared back to nothing but hedges for winter, and I've had others who, when I suggest using a deciduous tree, look at me askance, and clearly doubting my quality as a designer, state 'We don't want anything that goes off for the winter'.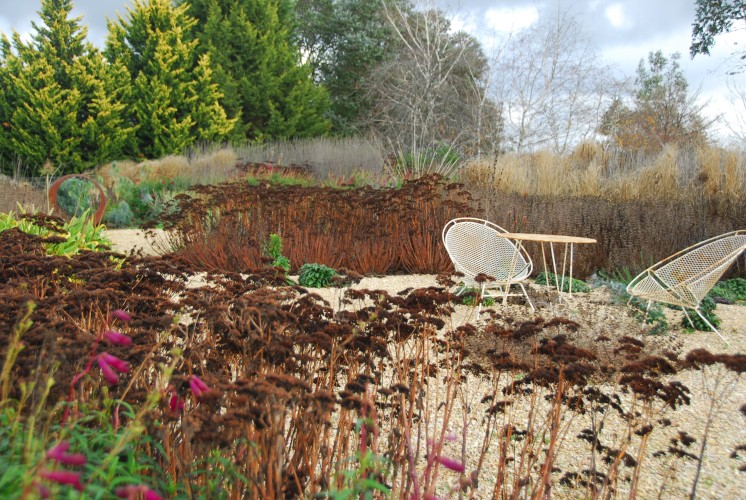 I'm going to stick my neck out here and state that at this point in my gardening career I'm convinced that the tolerance of any garden owner to the down-time fall will be in inverse proportion to how high their garden can reach. I've never yet seen a garden that deeply thrills me that doesn't have a corresponding seasonal downtime. Obviously gardeners with great horticultural or design skills will manage to minimize this fall, and might, at best, make sure that other beauties (such as strong geometry from design, or other built forms, or really creative use of evergreens) emerge during the down-time, but that breathless moment of a garden at its floral, foliar or volume peak (which is the very moment that all English gardens, for instance, are photographed) simply can't be maintained year round.
In my own garden I'm prepared to pay a very high price – in terms of down-time – for my demand for seasonal thrill. But I can rarely impose that on my clients. Nor, probably, on you.