Being the impatient gardener I am, sitting out the winter months in Kinglake longing for spring to arrive is a long drawn out process. Winter arrives here in early May and continues into late September and even into October. For me the sign that spring is here is not the daffodils or tulips starting to flower, or the Galanthus finishing, but the emergence of those beautiful silky hairy buds of Pulsatilla vulgaris.
I have grown a dozen or so species over the years and find the common (not vulgar!) vulgaris species the hardiest and most rewarding. Previously named as an anemone, the common name of pasqueflower is supposed to originate from the myth of pulsatillas growing where blood was spilt by the invading Romans.
Pulsatilla is native to much of Europe in open sunny grassland on calcareous soils. Hiking in wildflower and alpine areas is a real addiction for me and coming across random Pulsatilla vulgaris while traversing the Julian Alps in Slovenia was a real highlight. The much rarer and endangered Pulsatilla grandis is native to the Julian Alps and is almost impossible to find but equally as stunning.
Sitting dormant all winter, the silky buds begin to appear about mid September for me and by late September the first purple-mauve blooms emerge. Nodding on 30cm stems, they bloom on mass for weeks on end followed by equalling rewarding delicate, silky seed-heads which persist for months.
The finely dissected silvery-grey leaves emerge after flowering in to a low wide clump. The roots are a vertical rhizome which can grow down 50cm or more into good soils giving it excellent drought tolerance. A full sun to light shade position with a generous handful of dolomite is all that is needed for success.
Planted in a position where the late afternoon sun streams through the flowers and seed heads is a spectacular sight. Spring bulbs and other low creeping perennials are an ideal combination.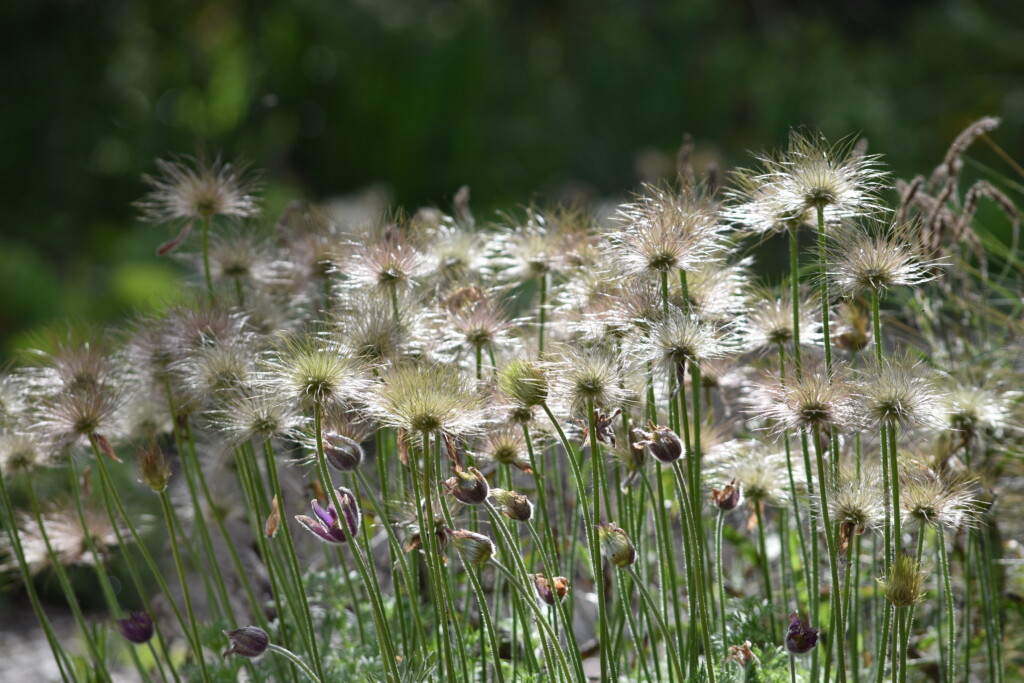 Pulsatillas are available these days in a range of colours from white, soft pink, mauves and reds and even some double flowering forms (yuk!). They also improve with age, some of my clumps are 10 years old and produce dozens of flowers reliably every year.
So for me pulsatillas means spring is here and I know I'm going to be flat out in the nursery for the next 9 months…. 
---
Matt Reed is co-founder of wholesale nursery Antique Perennials in Kinglake, Victoria. Follow @antique_perennials