Quick one today, as there's not a lot to say. I'll let the pics do most of the talking.
Everyone knows the crabapples, and if you're after a white flowering one, you're kind of spoiled for choice.
Ultimately, it would be the fruit that would probably be what would guide your selection, whether that's for large orange-red fruit on 'John Downie', or smallish red fruit on 'Gorgeous' or medium sized yellow fruit on 'Golden Hornet'. Or maybe it'd be the shape of the tree – 'Golden Hornet' in particular, forming a distinct vase shape.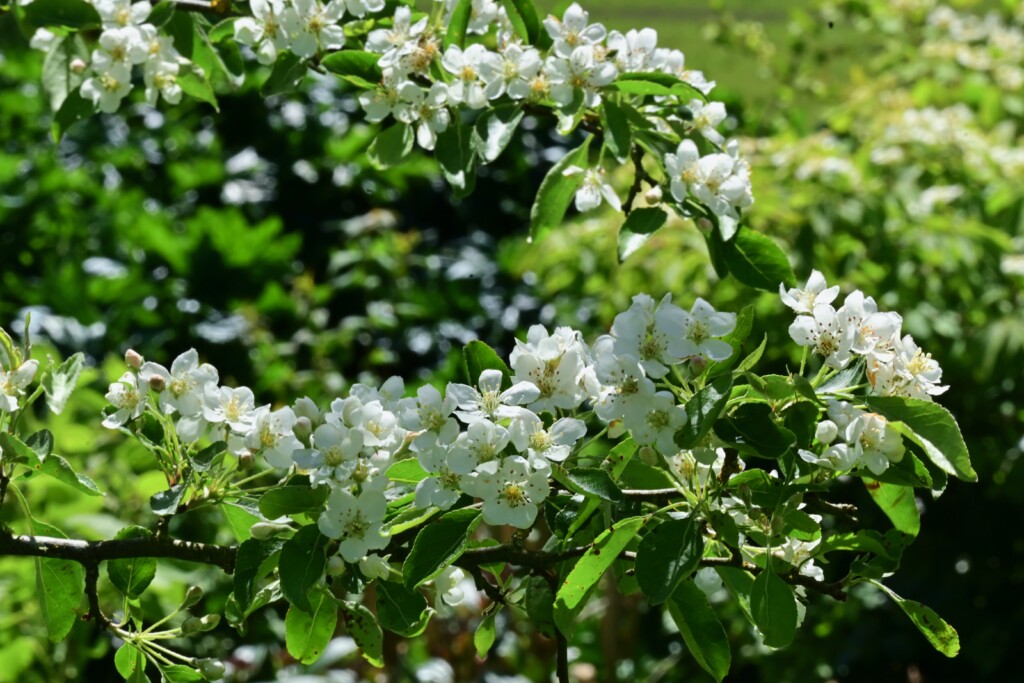 My current favourite crab – quite possibly only because it's amongst the rarest in the trade (though I'd like to think that there's more to my discernment than just that) – is Malus toringoides, the cut-leaf crab. The occasional lobed leaves are an interesting addition, but without looking closely and deliberately, you probably wouldn't even notice them on a mature plant. My limited experience so far would suggest they're much more evident on a young plant. The flowers are on the small side, but when it comes to crabapples, it's never really about flower size, but about abundance. And abundant they are.
The references all say that Malus toringoides will grow to eight metres, but the garden plants I've seen have been no more than half of that.
The crowning glory, and the real distinction, is the fruit, which is small, but apricot blushed red, and with a remarkable transparency that, when back lit, glows like stained glass. In fact, the client in whose garden I first saw it told me that she knew it as the stained glass crab apple. There's no reference to such a thing online, but it's the perfect descriptor and the one that most makes me want to grow it.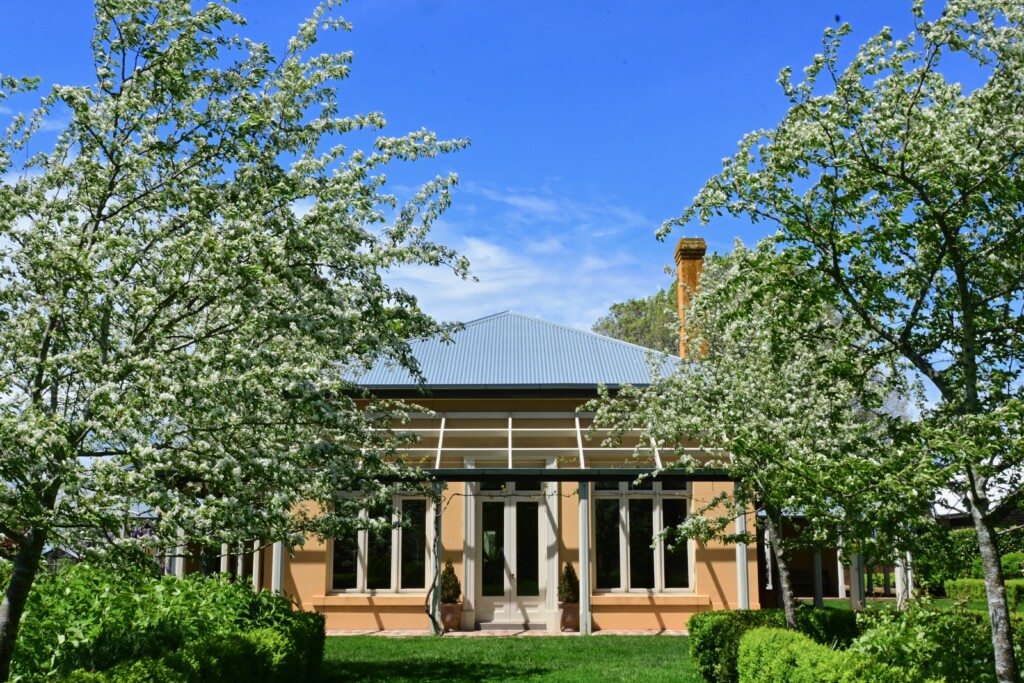 Being a species, you can grow it from seed. I sowed some a couple of years ago, and rowed out the pot of seedlings into a spare bed a few weeks ago, just before they leafed up. They're now growing with gusto, and I stand there, like a proud parent, gloating over their deeply cut, triangular leaves, and cheering them on.