You may remember, from earlier posts, my 'steppe' planting (a misnomer that will remain until something better presents itself) from November 2015. Back then it looked like this:
The intention was to create a low, mounding carpet of plants of varying texture and colour, over which floated a haze of grass heads. After one years growth it looked like this
And now, today (literally), it looks like this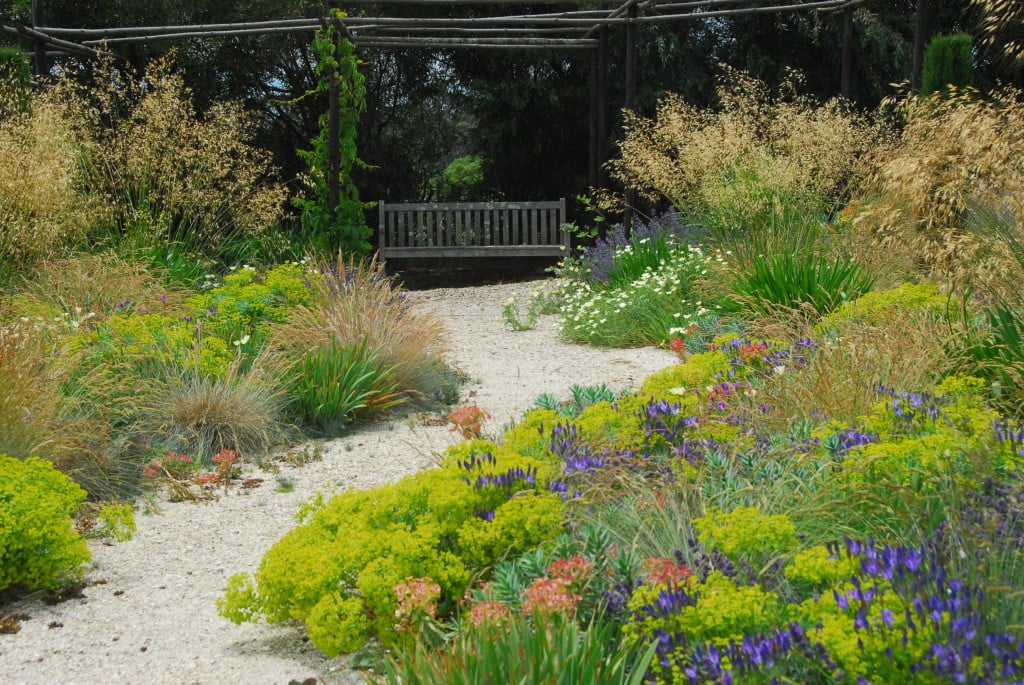 Or looking from the other end, back the other way, this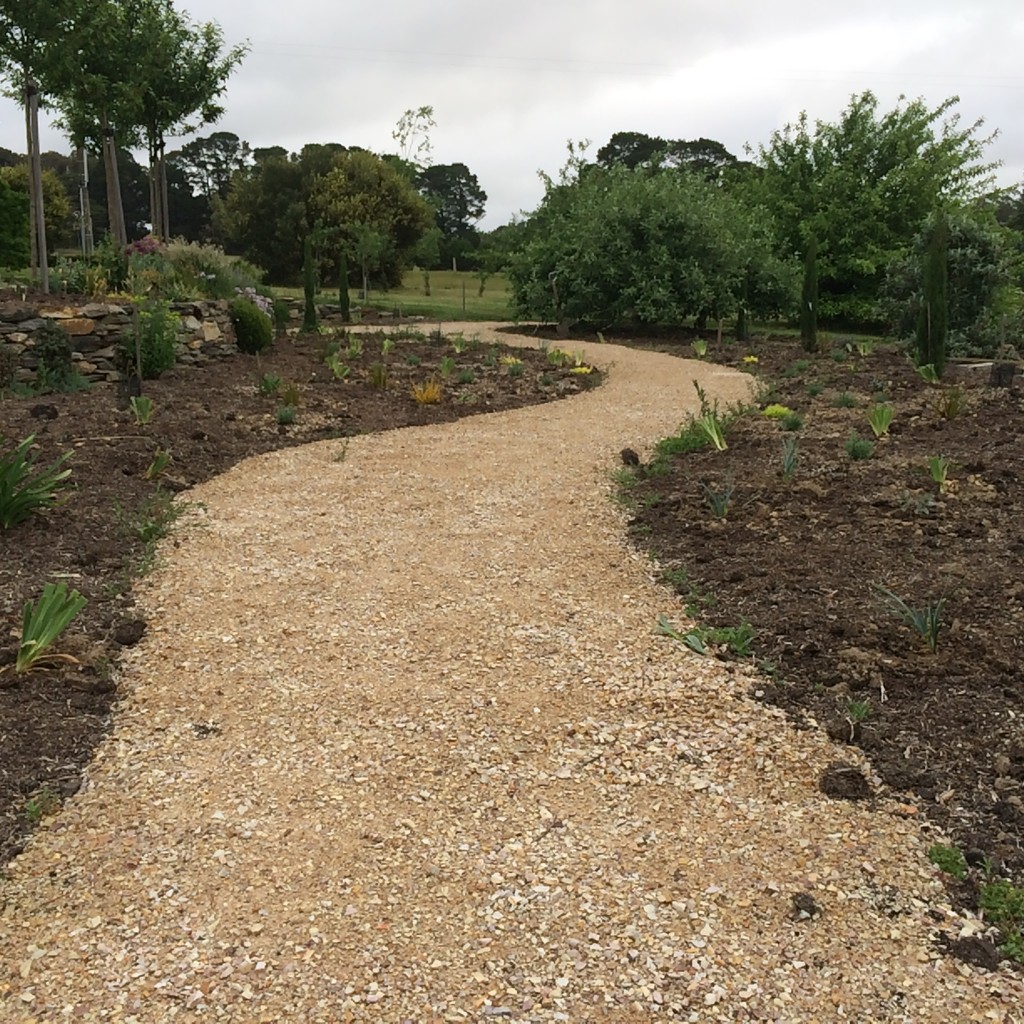 Has become this
It has been a lot of fun, and there's been a lot of learning on the job. After the first year I was both delighted by having found the perfect setting for the otherwise nearly unusable Triteleia laxa, and alarmed by how garishly gold and blue the whole thing was in December when the triteleia flowered along with the unsurpassable Euphorbia 'Copton Ash'. Adding masses more Festuca glauca has really helped to tone it down, or leaven it in some way, but it's still a bit loud at times.
The grasses, in flower, make the most lovely setting for modest flowering things to play amongst. The lavenders that didn't drown in winter 2016, and then limped through winter 2017 are now flowering their heads off. I thought I was totally over them, but am loving them right now.
At the end of winter I considered pulling out the italian cypress. I was as over them as I was over the lavender. But my wife pleaded their cause, and I overcame my boredom with them by giving them a flat-top at exactly my height – 181cm. They're now so swallowed up in the clouds of Stipa gigantea that they've receded to become nothing more than solid, stable elements they were designed to be.
One of the most joyous – surprisingly joyous – additions has been Eschscholzia 'Milkmaid'. I bought two plants of it last year and shoved 'em in with little forethought. Their flowering brought creamy highlights to a planting that I didn't realise needed exactly that. Each bloom is held horizontally, and looks similar to those on the evergreen dogwood, Cornus capitata, that flowers in mountain gardens nearby at exactly the same time. I subsequently threw the seed around, and also sowed some in pots so I could control their distribution at least a little. Like most gardeners, I'm something of a plant-longevity snob, and have been totally taken aback my how much multi-faceted pleasure a really good annual can provide. I'm in total awe of the thing.
Interested in learning more about plants and planting design? Why not join our day-long course on 17th March 2018? Find more information here. You might also like to join us for a day talking about design of the home garden on 17th February 2018. More info here.