If you've followed the discussion after that last post (I love those replies), you'd have seen Cathy's on Sternbergia – an Autumn-flowering crocus-like thing.
It had me trawling through pics that I knew I'd taken, but don't ever remember seeing, of the only time I'd seen Sternbergia naturalised/wild.
We'd just left Ninfa, widely considered the most romantic garden in the world. You can check out the earlier post on it here, or maybe content yourself with this snapshot.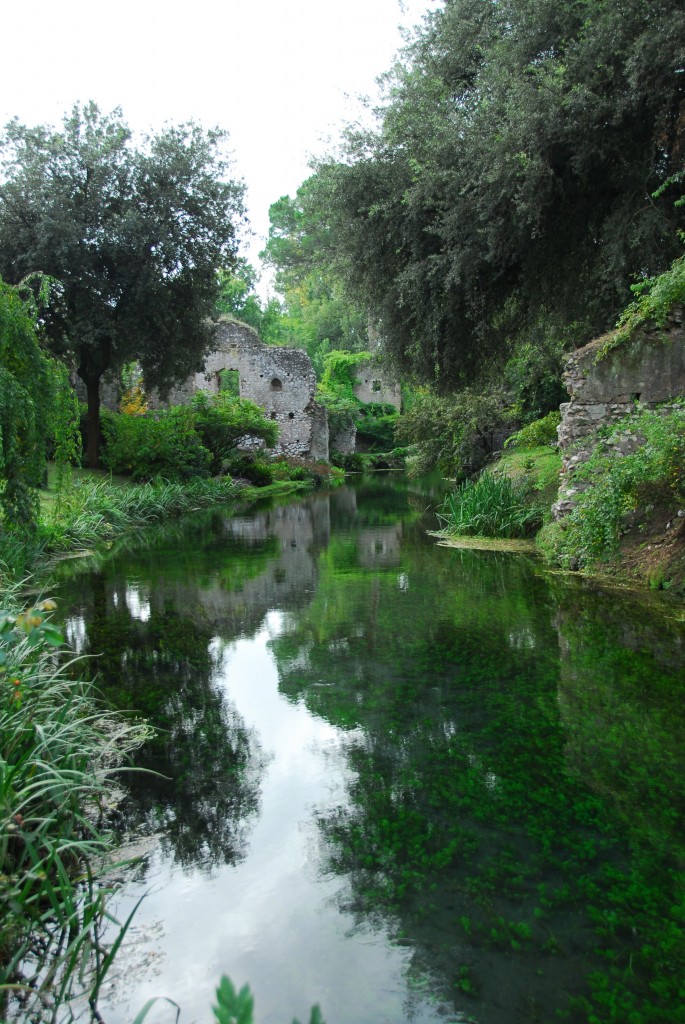 We were heading up the vertical cliff-face behind it, up to the village of Norma, perched hundreds of feet above. ie
The hairpin bends are so tight on the climb, the bus had to wiggle its way around each one with a three to four-point turn. On the side of the road in almost soil-less conditions were great clumps of Sternbergia. The dodgy pic (top image), through the bus window, can't possibly communicate the brilliance of the moment.