I was dashing through Melbourne the other day, and hurtled past a high-walled garden over which peeped the Dr. Suessy tops of one of the taller aloes, like Aloe arborescens or Aloe bainesii. The wall folded at 45 degrees at the corner, allowing for am external planter box with the same planting – tall aloes with a dense underplanting of succulents. It threw me back into the thinking of my earlier post about about the translation of certain styles, out of their climate of origin. This garden presented a slightly different question. In isolation, it was quite good planting, with well-grown plants in pleasing combinations. But in context it struck me as uncomfortable and inappropriate in such a suburb as this, in which it is deeply surrounded by – almost buried in – the rich, juicy foliage of old deciduous trees.
It made me wonder whether it's ever possible to succeed with the 'reverse oasis'.
Gardens that are wetter and greener than their surrounds are as old as gardens themselves. There's all the old Persian models, and even the garden of Eden, which was a little pocket of fecundity amongst briars, thorns and wasteland. We seem to be able to adjust to the idea of gardens being more lush than their surrounds, but I don't know that the reverse of this ever, ever really works.
I can't help but wonder why. Is it simply yet to become a cultural norm like the oasis garden, or is it some primal response to the life-giving effects of water that allows moist gardens in the desert to provide a deep sense of relief and repose, but that there's no psychological validity to the opposite of that?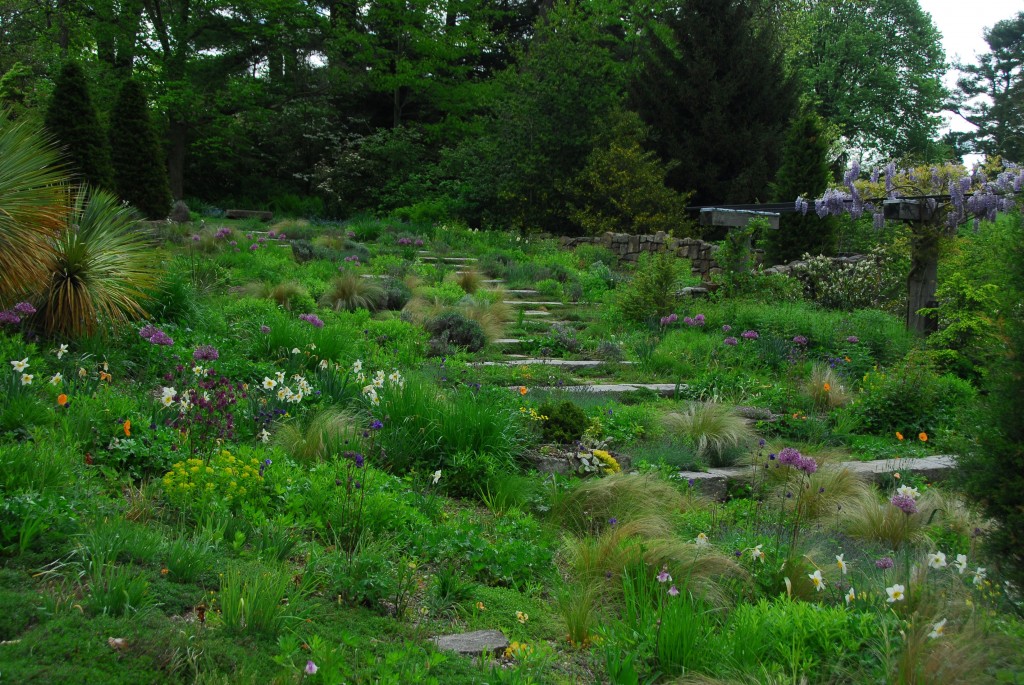 The last few decades' obsession with things Tuscan or Provencal has led to so many suburban gardens attempting the dry look, and very few really succeed. They can look great in mag pics, but don't feel great when you're in them, and aware of the larger landscape they're in. It's as if the undoubted beauty in austerity is emasculated or totally invalidated when it's taken out of the macro dry context, and applied to areas that are deeply and inherently leafy.
I hate rules, and am determined to find an exception to this one, but it seems like we can get away with a degree of variation from the surrounding vegetation, but it's always got to be a step-up in leafiness and fecundity, and never a step down.
What do you reckon?