Who would have thought that Kurume azaleas could look this good?
I'd always been of the opinion that Kurume azaleas with their small leaves and dense flowers were only capable of dishing up solid, totally indigestible colour.
Seems like once they're older, and grown in a level of shade that results in a more sparse canopy, they're capable of a gentle laciness.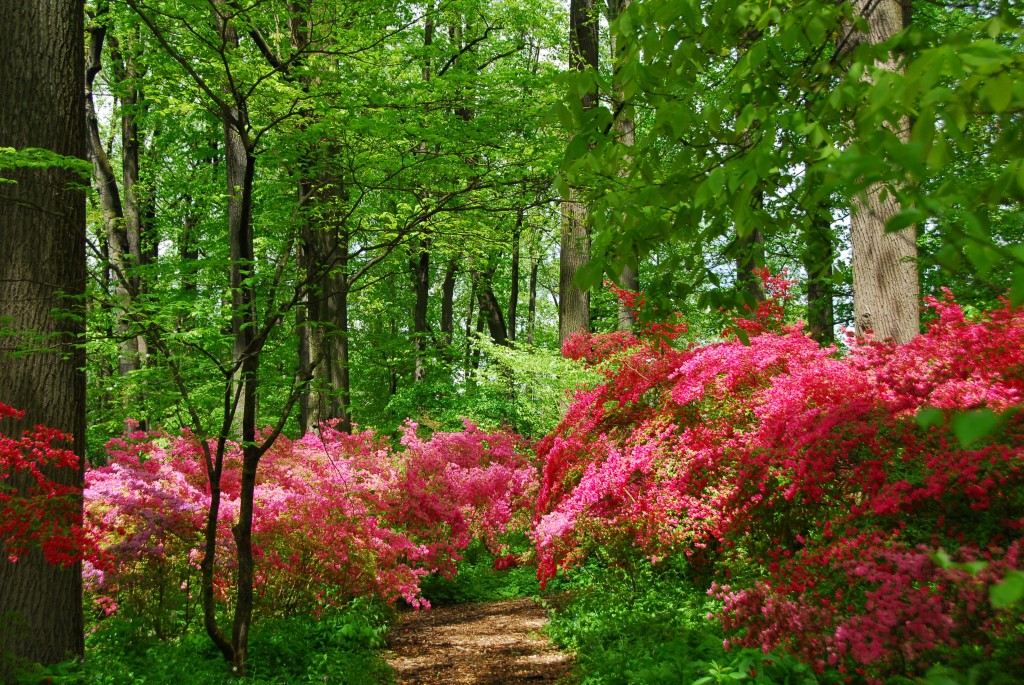 The whites in particular were almost unrecognisable. From a distance I thought I was looking at something with the elegance of, say, an Exochorda.
Of course, all that effervescent new growth on the surrounding trees helps enormously…
All pics taken at Winterthur, Delaware.