Just on a quick dash to the Adelaide Hills for a wedding today, and driving through Stirling this morning, there was an audible gasp from the drivers seat as this roundabout came into view. Couldn't work out what I was looking at – what plant created this hovering laminar effect, about 1.5 above ground.
Closer inspection revealed an obviously grafted, outrageously horizontal form of hawthorn. Questions immediately bubble up: where do you get this wonderful thing? How does it survive windy days, with that degree of reach? Is it pruned occasionally, or does it naturally form this super-fine, dead-horizontal plateau of foliage? I touched on this plant form in an earlier post, but had never seen anything quite this fine.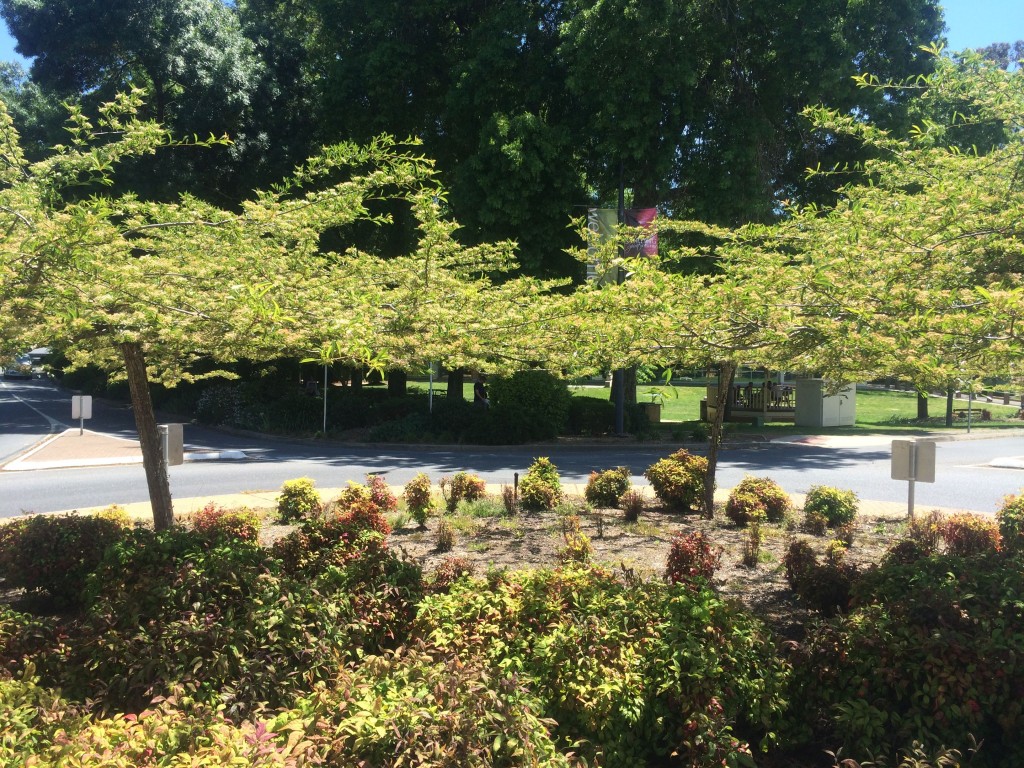 Ten days later…
The moment has kind of passed. I tried to post at the time but couldn't work out how to attach pics from this new iPhone of mine. But that has at least given time for me to work out that I think what we're looking at is Crataegus crus-galli var. pyrancathifolia. Can someone please confirm or correct this?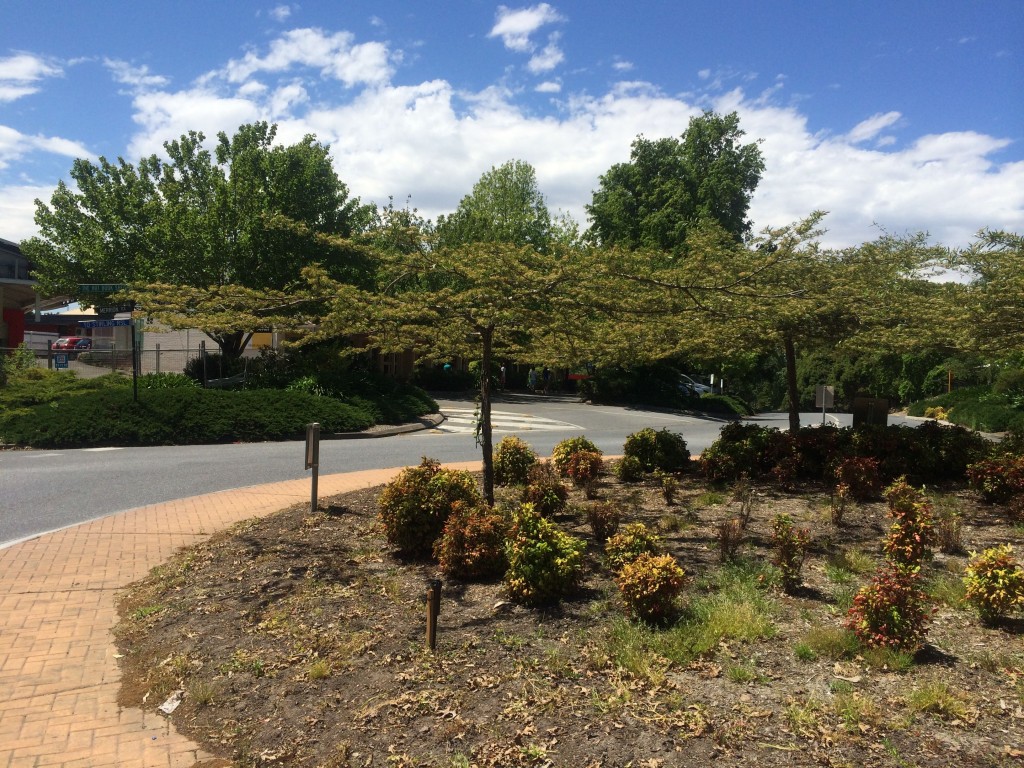 A further observation – I was so excited about this wafer-thin plate of suspended foliage that it wasn't until I was taking pics that I noticed – through the lens – how bad the underplanting was. I can't stand that dwarf nandina (Nandina domestica 'Nana'). I hate the way its leaves curl, and I've yet to see it used in such a way that its screaming red tones (in cooler weather) are turned to advantage. Of course, I wouldn't be so stupid to say that it can't be done. Clients of mine so frequently prove me wrong when I say something can't be done that I've started to wonder if my conviction actually releases the contradictory power.
Furthermore, now there's the excellent (or so it would seem, on my early acquaintance with it) Nandina domestica 'Gulf Stream' (syn 'Moon Bay'), which just looks like a low growing form of the tall Nandina domestica, why would you use the buckled/warped 'Nana'?
Having said that, I wouldn't have used either en masse under here. Neither would remain faintly interesting in that scale of planting, without contrast.