I love that so much talk in garden design is about bringing the outside in.
And that gardeners (mostly) have a deep longing to be more intimate with, and more familiar with, nature.
But when it comes right down to it, most of us simply expect that the walls of our house will be impenetrable to nature herself. That is, after all, what walls are supposed to be – barriers against the hostilities (wind/cold/heat/rain) that nature dishes up.
And, it would seem, barriers against biodiversity.
I put to you a different viewpoint – of a celebration of interior, or domestic, biodiversity. The most useful outcome of adoption of the concept would be the assuaging of my conscience, and a silencing of family complaints, that both have me feeling like the stuff climbing our walls is a failure of my responsibilities as husband and father.
I really don't mind a few spiders about the place. Their numbers don't seem to accumulate. Flys annoy me, but they're not out of hand either.
I absolutely loved that, when I lived for a summer at Great Dixter, a medieval hall house in East Sussex, a bat would occasionally perform moves of acrobatic virtuosity amongst the posts of my four poster bed.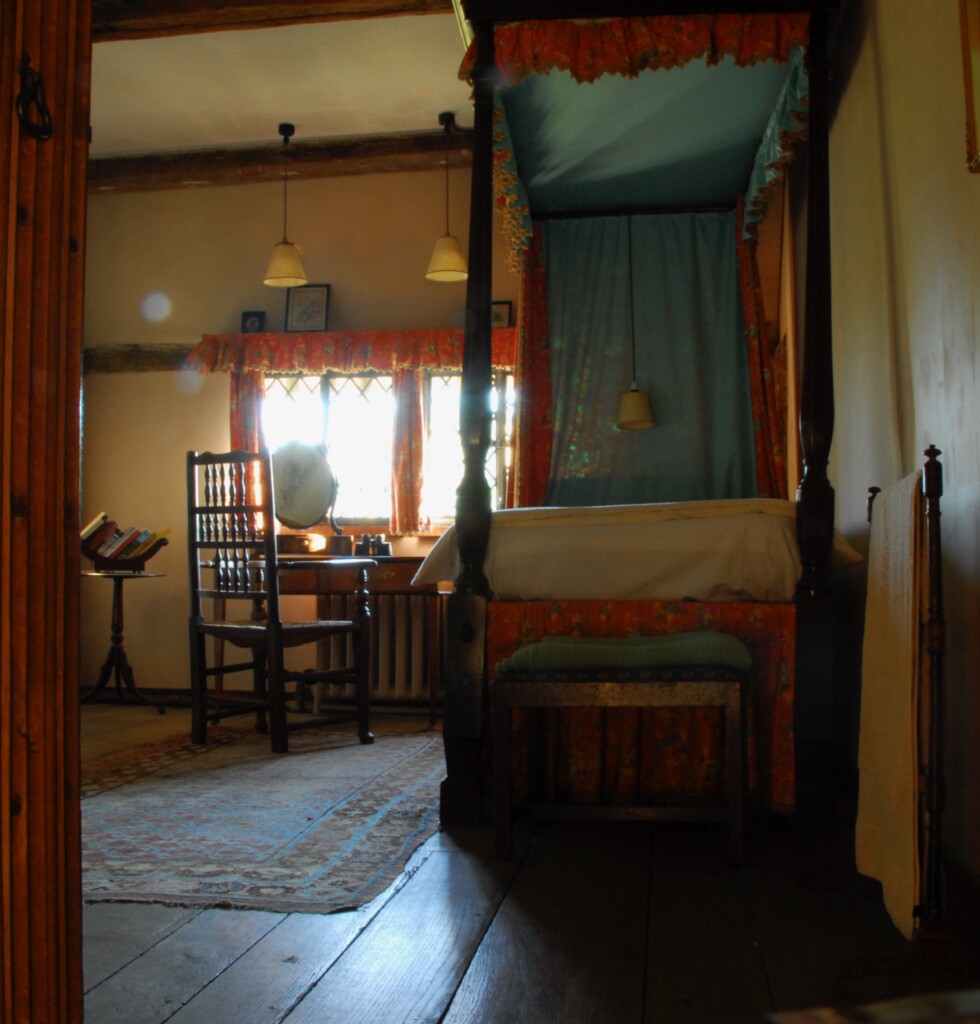 But this morning, for the first time in at least six months, I heard a rat in the roof. That's a bridge too far. And it's probably best not to even begin to think of what your interior world would look like at the microscopic level.
But what do you reckon? Is there a more enlightened angle on welcoming nature, and the outdoors, in?